Freak Music are one of the UK's leading entertainment agencies, providing top-end live bands and acts for events, big and small. We've helped take them from ambitious Edinburgh based start-up to the hugely successful UK wide booking agent they are today.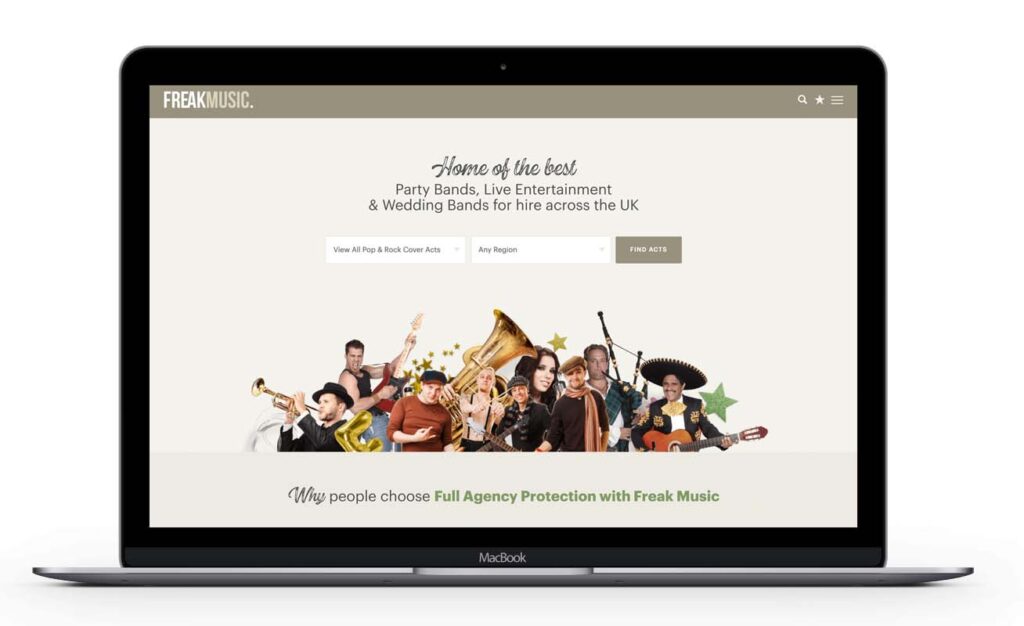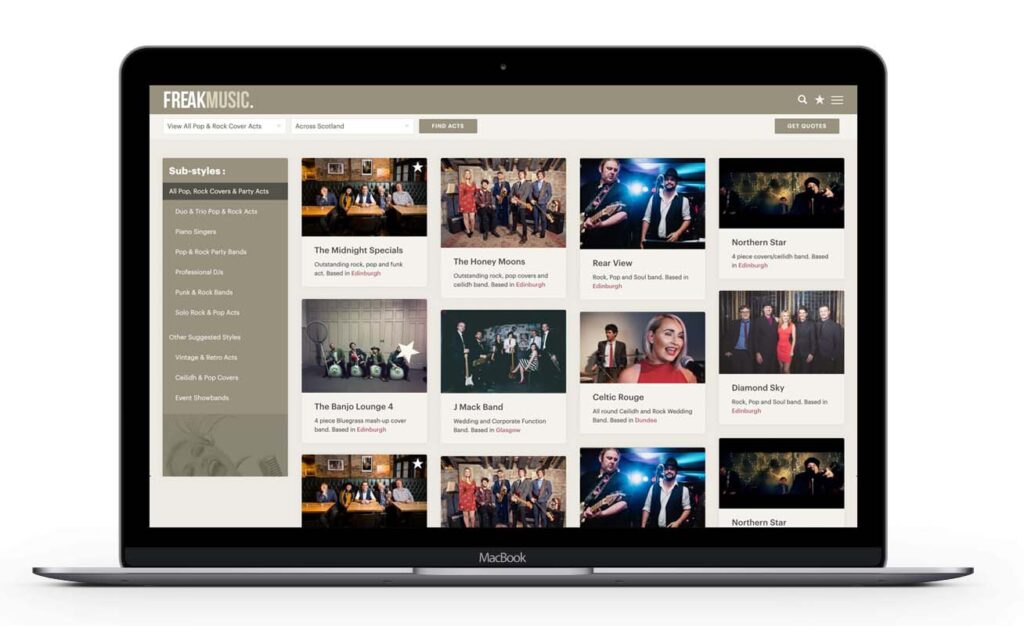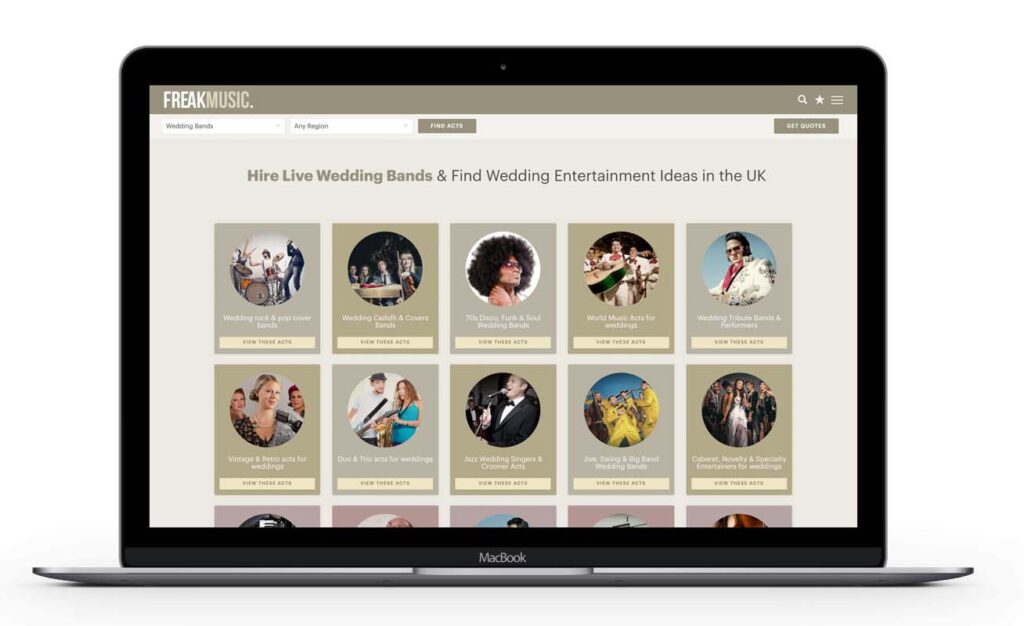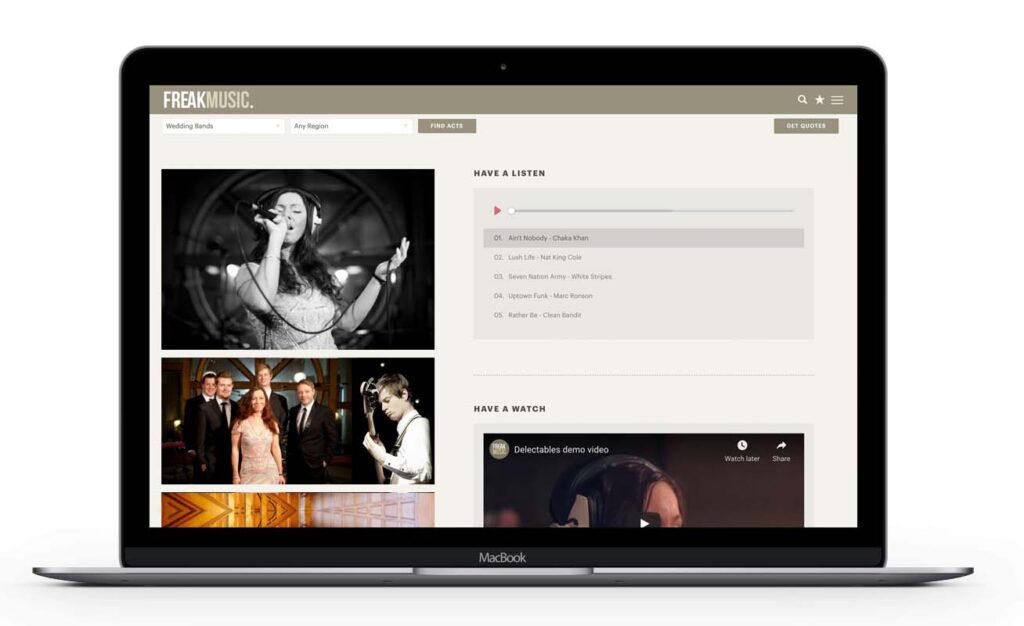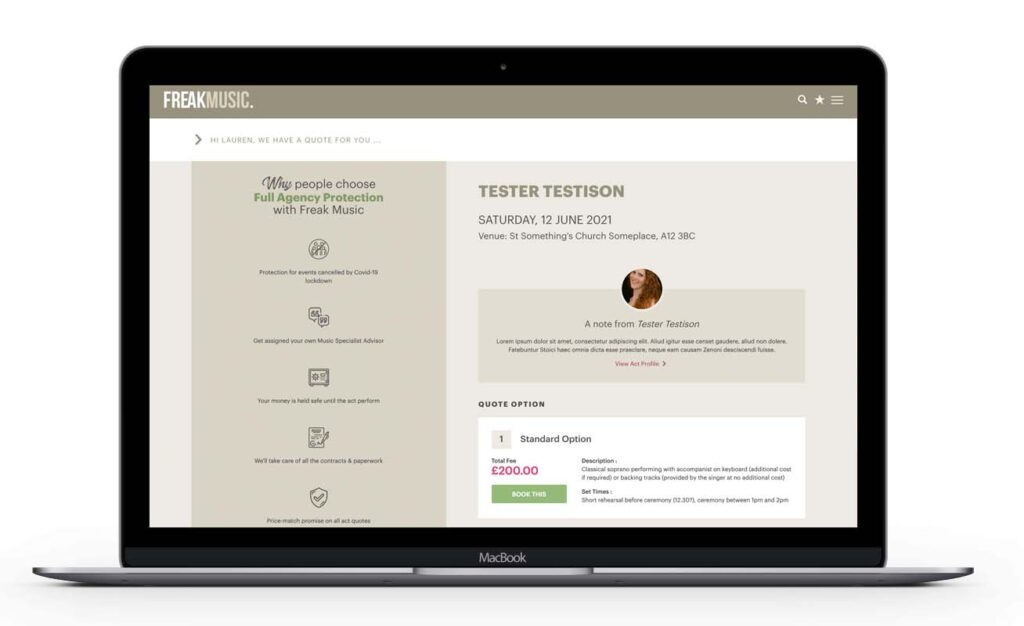 Develop a purpose built automated booking system capable of handling multiple strand quotes direct from acts with customer-to-client follow-up interactions in addition to building an act profile upload tool.
We've worked with Freak Music since 2007, helping them move from start-up to leading industry players.
The website has undergone a number of budget-sensitive development cycles, responding to Freak Music's expanding business needs and helping to keep this ambitious company several steps ahead of its competitors.
The site provides a fully automated booking system, enabling site visitors to enquire into availability and pricing with multiple acts directly and for those acts to respond without compromising Freak's position as the booking agent.
The site frees Freak Music staff to get involved in positive leads or successful bookings, cutting out the significant admin typically associated with an entertainment enquiry/booking process.
Client profile pages incorporate auto slideshows, audio players, modal video & photo galleries in addition to cross-linking content tags – all of which is uploaded directly using a client upload tool.
A great deal of effort has also gone into maximising SEO leverage, capitalising on regional and long-tail keyword trends. SEO is reinforced via CMS driven content through regionalised subsites & categorisation structures, in addition to running Google Adwords campaigns.